Car Cuties air fresheners combine functionality and fun with a long-lasting fragrance for your vehicle.
This unique Car Cutie will add personality to your commute while providing a pleasant scent!
Directions for use:
Simply open the package, hang this Cutie from your rear-view mirror and enjoy up to 30 days of freshness!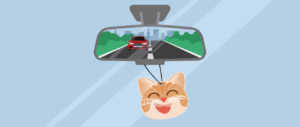 Make sure to visit us on Instagram to get your daily dose of kitty cuteness!